Videos
Working with partners to accomplish landscape-scale prescribed burns is essential to maintaining healthy and resilient forests in the southeastern US. On January 28, 2022, personnel from the Ouachita National Forest, Arkansas State's Forestry Division, and the Southern Research Station, worked together to accomplish a 400-acre prescribed burn on the Crossett Experimental Forest in south Arkansas. The burn reduced hazardous fuels which will protect adjacent landowner property and helped restore the diversity of the Piney Woods ecosystem.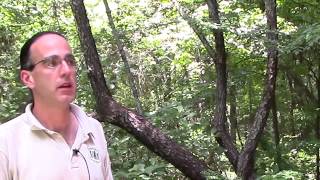 Scientist Don Bragg discusses how restoration efforts are now one of the primary driving forces in national forest management, and the research programs designed to support this policy. For many, this is a radical departure from the traditions of forestry and silviculture, in large part because of the shift in emphasis from timber harvesting to management for a variety of benefits.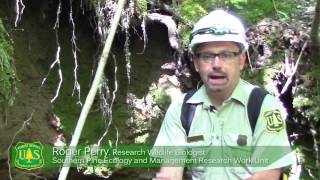 Research Wildlife Biologist Roger Perry describes the history, spread, and efforts to prevent white nose syndrome.